ENT Urgent Care
We are excited to provide you an Urgent Care Walk-in Clinic for all your acute ear, nose, and throat issues. NO APPOINTMENT NECESSARY!!  If you have any questions about our Urgent Care Services, call us at (402) 393-7050.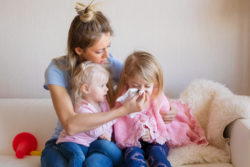 Urgent Care Hours:
Monday: 8:00 am to 12;00 pm
Tuesday: 8:00 am to 12:00 pm
Wednesday: 12:00 pm to 4:00 pm
Thursday: 8:00 am to 4:00 pm
Friday: 8:00 am to 12:00 pm
ENT URGENT CARE SERVICES
Below are examples of some of the conditions we will treat at our Ear, Nose and Throat Urgent Care:
Sinusitis
Seasonal Allergy Symptoms
Sore Throat
Stuffy Nose
Rapid Strep Testing – Throat
Ear Infections
Nose Injuries
Nose Bleeds
Loss of Smell
Ear Wax Removal
*We do NOT see patients with flu like symptoms. If you have flu like symptoms (cough and bodyahces) please see your primary care provider.
Urgent Care Location:
Our office and location for walk-in urgent care services is located at:
11704 W. Center Road, Suite 211
Omaha, NE 68114