The Dobleman Difference: What does it mean to you?
There are several excellent doctors in the Omaha area that specialize in treating problems with the ears, nose and throat. But there are at least six reasons why you might place Dr. Dobleman at the top of your list:
He's seen worse: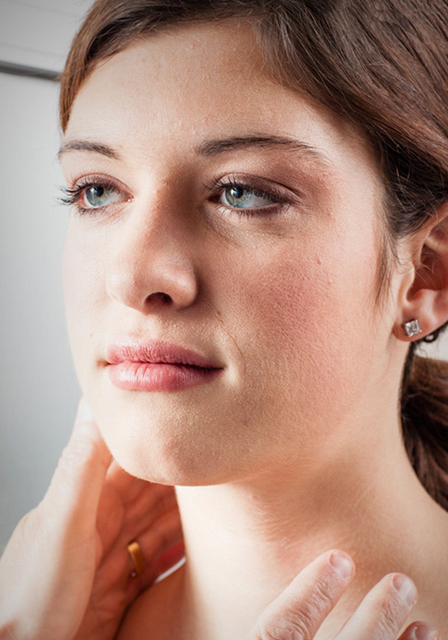 Dr. Dobleman not only treats ENT symptoms, he helps head-and-neck cancer patients that require state-of-the-art care of tumors of the oral cavity, larynx, skull base, and thyroid gland. Even better, he has developed a research institute that probes the edge of modern, combined-modality care. Based on this level of professional exposure and deep training, you can be sure that you're receiving exceptional care.
High tech healing:
Dr. Dobleman excels in the use of laser technology in treating lesions or growths in the air passage. The laser produces a beam of light that destroys the blood vessels that support the lesion. Many lesions and some early cancers can be helped by such treatment. Dr. Dobleman's professional expertise ensures that the laser damages the tissue around your lesion very little.
Local anesthesia:
Many people prefer Dr. Dobleman's skill and willingness to use a local anesthesia instead of general anesthesia. There is less bruising and it promotes faster healing. In many cases, it's safer and his patients enjoy a more comfortable recovery process.
It's all here:
Sinus surgery is often outsourced to a nearby hospital, which takes time and requires extra paperwork processing. It's different at The Dobleman Clinic, however, where you can have your sinus procedure handled inside the clinic. It's convenient and enables you to be cared for by staffers you've come to trust.
"Aliviar:"
This Spanish word (pronounced ali – VY –yar) means "to relieve," which is our commitment to all people in Omaha, including the Spanish-speaking. We respect cultural diversity because we believe in the intangible link that connects us all. At The Dobleman Clinic, everyone is treated as if they are special – regardless of race or socio-economic background – because, in fact, they are.
Cosmetic convenience:
While being treated by Dr. Dobleman for an ENT issue, you'll have a unique opportunity to visit with him about your sagging skin, age-related blotches, reddening, etc. His training with the American Academy of Facial Plastics enables him to use radio frequency technology to contract the collagen in your skin without damaging it whatsoever. Take years off your appearance and remove unsightly blemishes without leaving the Dobleman Clinic.