Comprehensive and Simple:
Dobleman Insurance Details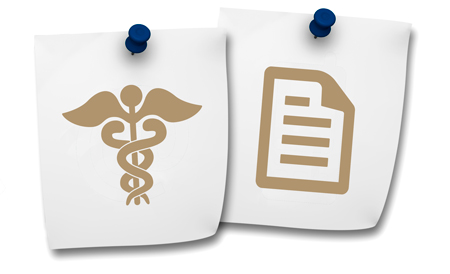 The Dobleman Clinic works with nearly all the insurance companies that dominate the regional healthcare scene. Simply present your insurance card at the front window upon checking in. Please check with your particular insurer for details on deductible, co-pay and benefit distribution in advance of setting your appointment.
A few of the insurance companies or "Preferred Providers" whose forms are frequently processed at the Dobleman Clinic are:
Medicare
Blue Cross Blue Shield

United Health Care
Coventry

Nebraska Medicaid
Midlands Choice
The Dobleman office staff, although familiar with the processes and norms of many insurance companies, cannot be responsible for predicting or analyzing your insurance company's coverage or payment system insofar as ENT examination or treatment.
If you don't have health insurance, full payment for each treatment is required before leaving the Dobleman Clinic lobby. If payment is a problem, please speak to the staff about setting up an affordable installment arrangement.
New Patient Registration
If you are visiting one of our offices for the first time, you will be required to complete a few forms.  Please complete these forms and bring them with you to your appointment, or to speed up your check-in process, you may email the completed forms to us prior to your appointment at entomaha@gmail.com
New Patient Registration Forms
If you need directions to our offices, check out the maps on our Locations page. Please contact us if you have any other questions!